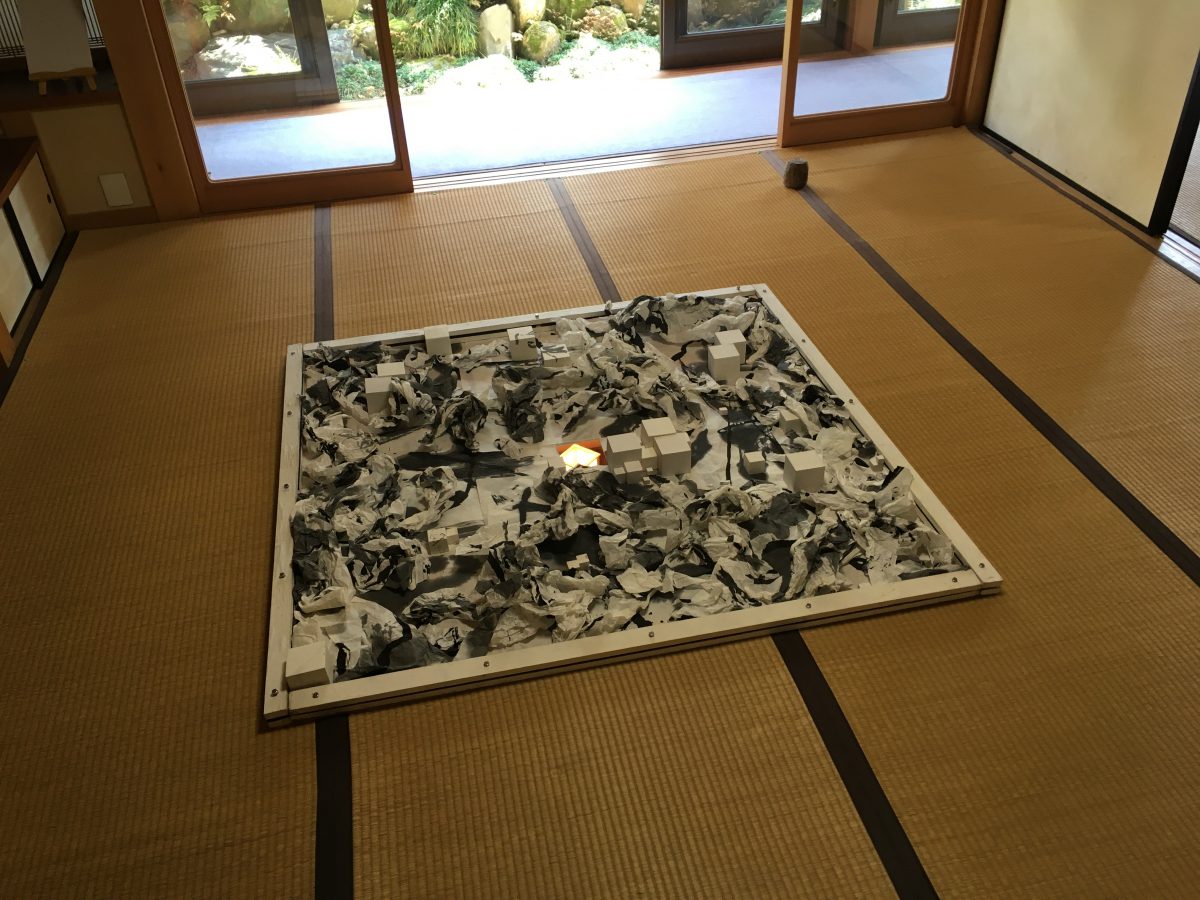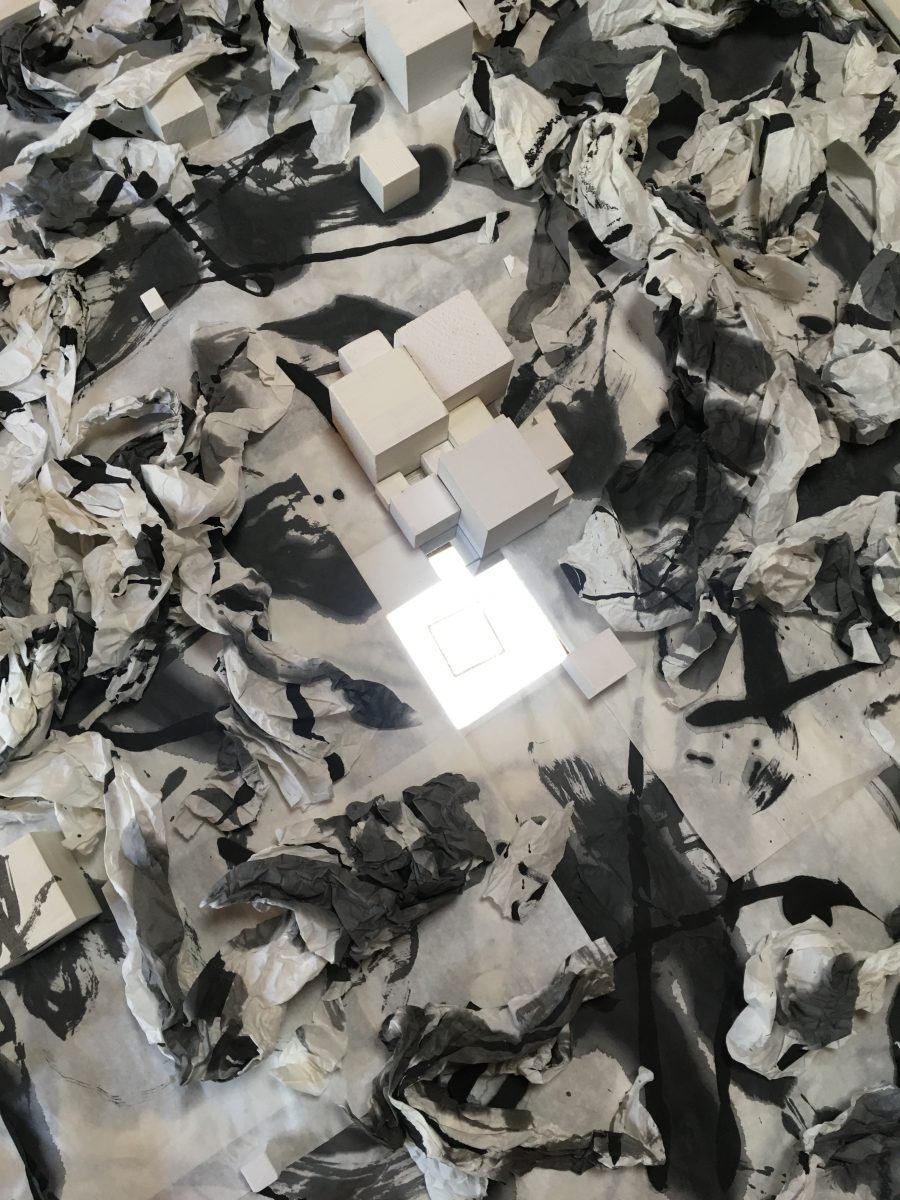 Crystallized Shikaku
The trinity of poetry, calligraphy, and painting I call Crystal Verse, and this is an installation that expresses the way the three elements come together and crystallize.
I used pieces of inked rice paper, white cubes representing crystals, and mirrors created in the process of creating the work "The End of the End is the Beginning of the Beginning". When placed together on the ground, they create a strange sensation as if they are connected to human beings' inner world and parallel worlds through the central mirror. This work is like the dawn of a new world, and it makes me think that the world might be made up of squares like this one.
There are many different kinds of shikaku. It is one of the mysterious aspects of Japanese that many different meanings are evoked from the same sound. Shikaku can mean squares, sight, blind spots, and poetry.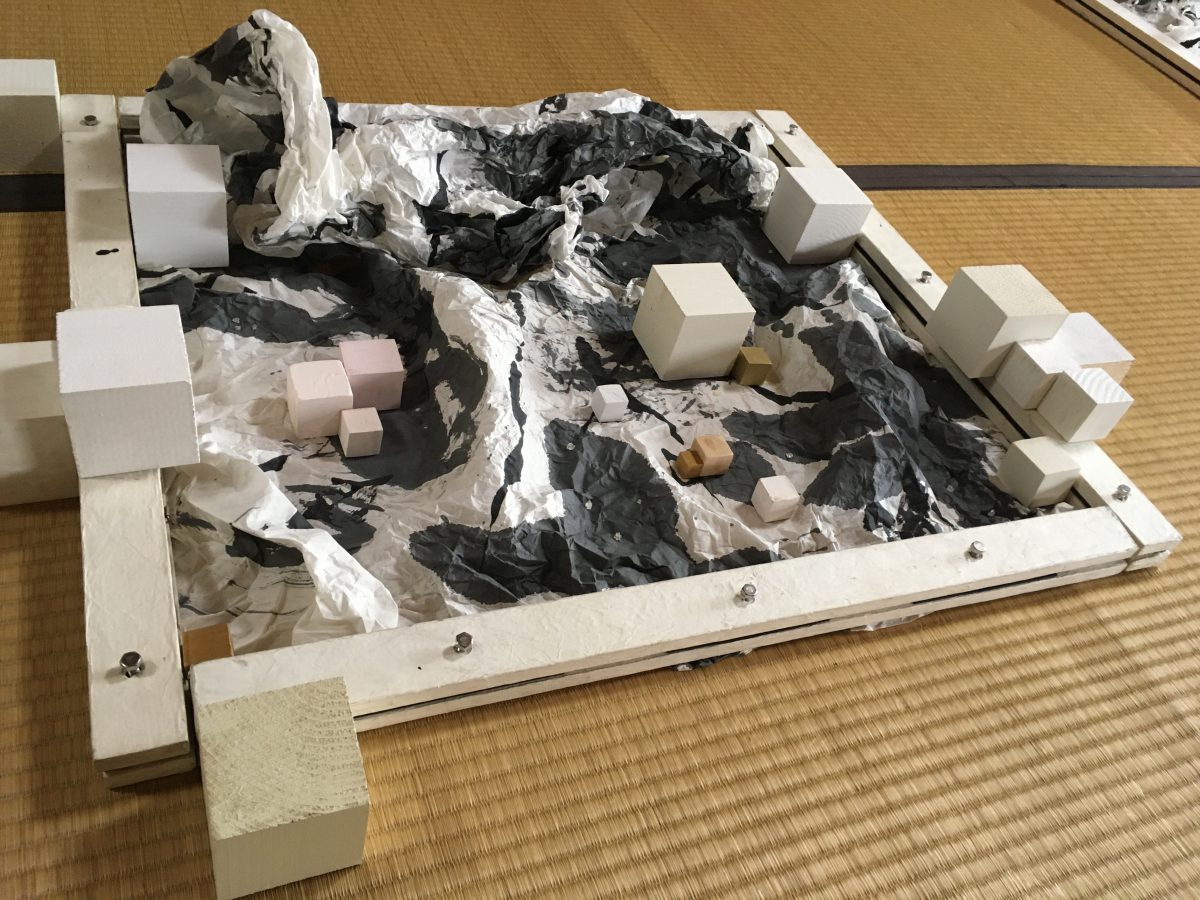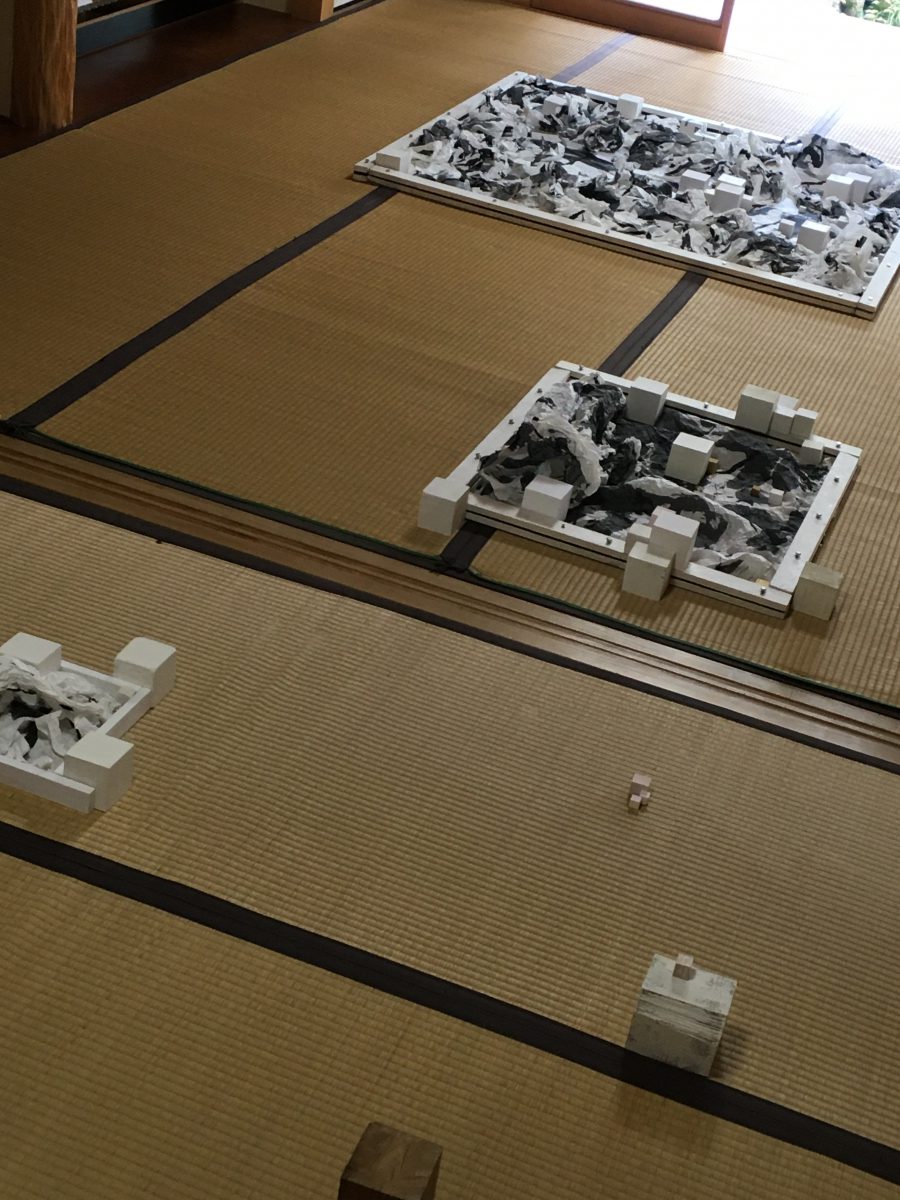 Crystallized Shikaku
詩・書・画、三位一体の作品を言葉の結晶とも呼んでいますが、その結晶してゆく様を表現したインスタレーションです。「おしまいのおしまいはじまりのはじまり」という作品の制作過程で生まれた墨のついた画仙紙のかけらや、結晶を表すホワイトキューブ、鏡を使用しており、それらを組み合わせて地面に置くことで、中央の鏡の中から、人間の内面やパラレルワールドにつながるかのような不思議な感覚になります。新たな世界が生まれる黎明期のような作品で、世界はこのようにしかくからできているかもしれないと思うような作品です。しかくには色々なしかくがあります。四角、視覚、死角、詩書く、同じ音でたくさんの想像が広がるのは日本語が持つ神秘的な側面の一つです。