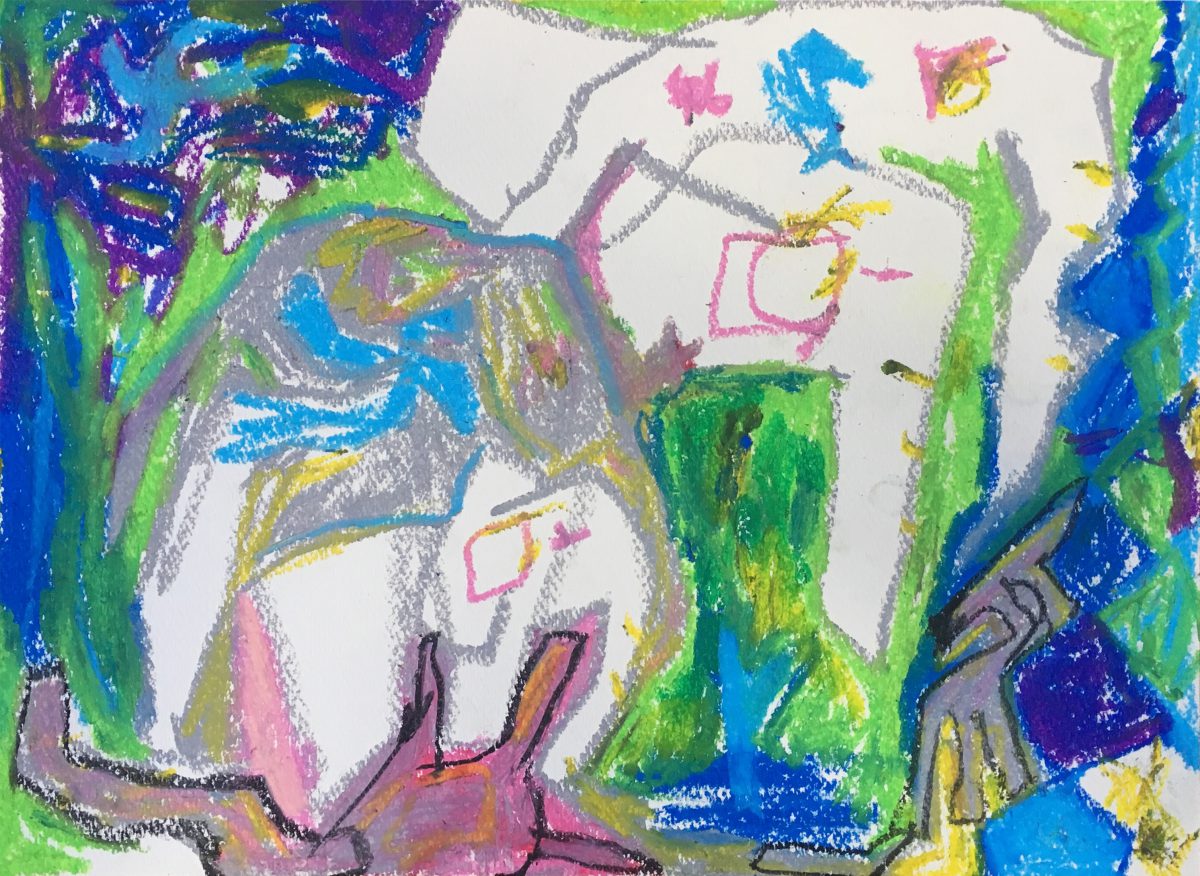 ぞうのはなし
「ボクらは密林 象の密林
火から風から
みずからまもる
えがおをまもる
こをまもる
孫もひ孫もやしゃごもまもる
青い地球がないとこまる」
詩:小林勇輝
The Elephant Story
[We are the jungle. The jungle of elephants.
We protect from fire, wind, and water.
We protect smiles.
We protect both children, grandchildren, and great-grandchildren.
We are lost without the blue earth.]
verse: Yuuki Kobayashi
translated: Seth Balthazar
25.5cm × 34.5cm
oil pastel on paper
2018 ©︎yuukikobayashi
Semi-Automatism
はじめに言葉があり、そこから半自動的に浮かび上がってきた造形を捉えながら描くシリーズ。
In this series, there are beginning words on the paper.  I then do a process of semi-automatic writing to explore what emerges from them.